Family Partnership Process Practitioner Highlights (1)
NHSA is pleased to present "Practitioner Highlights" with Suzanne Prescott, Butler County, OH

Head Start programs across the country are using Parent Gauge to advance child development, improve their engagement with families, and demonstrate their use of data during their monitoring reviews. Come hear from Suzanne Prescott, an expert director about how her program implements Parent Gauge and what benefits it brings.
Presenter: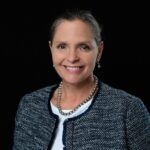 Suzanne Prescott, the Early Childhood Program Director, Butler County Educational Service Center. Her roles have always included program management and she has been responsible for building prenatal to three programs countywide from a staff of 1 to over 50.  She transitioned into the current position at BCESC as the Early Childhood Program Director in August of 2011, which included Head Start and Early Head Start.  As such, she is responsible for Early Head Start, Early Intervention, Help Me Grow Home Visiting, and Head Start programs in two counties, Butler and Preble, as well as Central Coordination (Ohio's regional Intake service for all state funded prenatal to three programs) for a 9 county region.  Ms. Prescott's career began in child welfare. She holds a Bachelor's degree from Miami University in Political Science a minor in Social Work and a Master's degree from Xavier University in Agency and
Community Counseling. Her initial professional practice with Head Start was as the Interagency
Manager for the Therapeutic Preschool Program in the mid 1990's. Recognizing the impact of
early childhood development and being committed to her own professional growth, she has taken
additional courses in early childhood education at both Xavier University and the University of
Cincinnati.  Lastly, Ms. Prescott is a Licensed Social Worker in the State of Ohio. Suzanne
believes that children only have one early childhood, so we have to help them and their families
make it the best possible!