Family Partnership Process Practitioner Highlights (3)
Practitioner Highlights #3: Sherry Day, LEADS Inc., OH

Head Start programs across the country are using Parent Gauge to advance child development, improve their engagement with families, and demonstrate their use of data during their monitoring reviews.
Come hear from Sherry Day, an expert director about how her program implements Parent Gauge and what benefits it brings.
Presenter: Sherry Day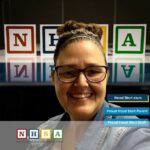 I am the Family Partnership Manager for the LEADS HS/EHS programs, and I oversee the ERSEA and Social Service Component Areas along with Policy Council.  I am a proud Head Start Alumni, child graduate from the LEADS program from 1969-1971.  I am also a proud past Head Start parent. My son David was also enrolled in the LEADS program in 1991, at the age of 4.
I have been an employee of LEADS serving in many different positions from Substitute Teacher to Management through my 31year tenure, since September 3, 1991. I earned my Associate of Applied Science in Early Childhood Development Technology during my time as a Teacher and Home Visitor in Head Start.  I earned my Bachelor of Social Work degree while holding the positions of Family Service Worker and Center Administrator. At the same time, I earned my LSW (Licensed Social Worker) credential from the State of Ohio Counselor, Social Worker, Marriage & Family Therapist Board.
I am honored to be a part of the Head Start Community for so many years, giving back what was given to my family. My grandchildren will never be a part of Head Start but will live with the values and culture that Head Start brings to all of our lives. Head Start Works!!