Each month, NHSA Touchpoint shares insights into our latest work to support your programs, our community's accomplishments and special events, a love note or two, and up-to-date info on Head Start's highest priorities. This month, we are celebrating Hispanic Heritage Month, National Recovery Month, National Self Care Awareness Month, and more!
Love Note: Migrant and Seasonal Head Start
Our love note this month celebrates our migrant and seasonal workers, who overwhelmingly identify as Hispanic. Despite their central role in our country, they often lack basic job benefits, safety precautions, and wages to allow them to care for themselves and for their families. You can learn more about how these issues impact Head Start through the National Migrant and Seasonal Head Start Association and you can visit NHSA's Hispanic and Latino Heritage Month landing page to find graphics, resources, and stories you can use and share.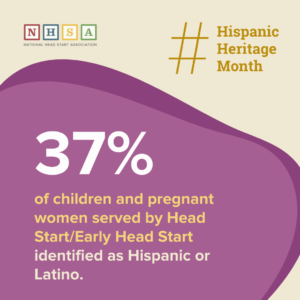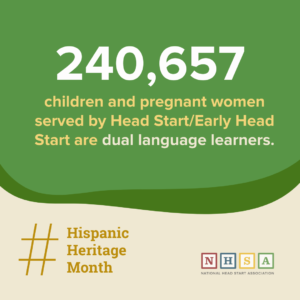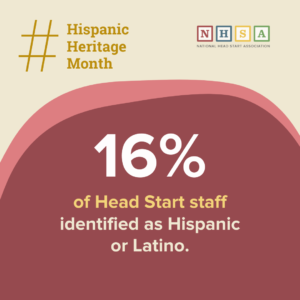 National Recovery Month and National Self Care Awareness Month
Recovery and Self Care have a lot of intersections, especially in Head Start. Children are often the unseen victims of substance misuse. Head Start's responsibility as an organization is to support children and make sure families are healthy.
In rural towns, inner-city neighborhoods, and everywhere in between, Head Start programs across the country use their unique and influential position as a community-embedded provider of comprehensive services to treat children and families in recovery. There's a wonderful campaign through the Office of Head Start called Head Start Heals. There are some amazing videos in that campaign that might support some of your work if you have a population that's struggling with substance misuse.
And then of course, that weaves into just the whole idea of self care. NHSA has been talking quite a bit about staff wellness. We're seeing so many creative solutions out there. In the summer, NHSA launched Starling Minds Mental Fitness. All of our membership and their families have access to this resource for free. It digs into how our minds and our thinking can support our mental health. There are a lot of resources you can bring into your program that can change the way we talk about mental health and mental fitness to make it into something we embrace, just like our physical health. We know, when finances are tight, we tend to get very stressed and it's really hard to prioritize taking care of yourself when you're struggling financially. That's why NHSA is also offering a Financial Wellness program, which tackles staff wellness from a different angle.
In Case You Didn't Know: The Academy's Leadership Programs & Certifications
We are so excited about our Site Leader Credential and our New Director Credential cohorts this year! We will have two two cohorts this year, so we can meet the needs out there. Our fall cohort is likely full, but our next cohort launches in January – check them out and sign up for the spring! You can also check out our Family Service Certification and the Health Service Certification, too, and stay tuned for new developments (like the Executive Leadership Council, which will be application only!) launching later this year.
In this month's Touchpoint, NHSA Deputy Director for Community Engagement and Innovation Dr. Deborah Bergeron honors Native American Heritage Month.
In this month's Touchpoint, NHSA Deputy Director for Community Engagement and Innovation Dr. Deborah Bergeron gives a big shout out to Head Start Awareness Month!