Thank you to alumna Maryom McCloud, director of Finance for Lutheran Family Services Florida, for sharing how her Head Start experience shaped both her educational and career path.
---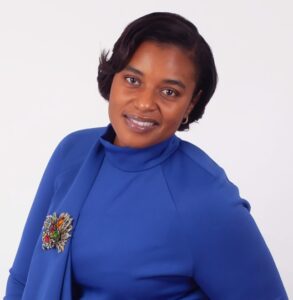 My story is a series of events and opportunities that likely would not have happened if not for Head Start.
We lived in the George Legare housing development in North Charleston, South Carolina. My mom had me while she was in high school and, to support her desire to go to college, my grandmother was my primary caregiver.
My grandmother enrolled me in the Mamie G. Fields Head Start, which allowed my mother to go to school and centered me in a safe and caring environment. I loved going to school. I loved that I had a book bag just like my mom. Little did I know, while she worked to fulfill her dreams, Head Start would initiate a journey leading to my dreams, too.
It's hard sometimes to remember last week, let alone decades ago, but I have vivid memories from my time at Head Start. I remember thin
gs like eating lunch with classmates and the school's immaculate facilities, with different areas for toys and activities. An
d the books! Head Start gave me my first set of books, and I fell in love with reading.
One cemented memory is when I had to get dressed up and take pictures for a special ceremony that included "really important people" from the town who didn't look like me, my family, or anyone in my neighborhood. That's how my young mind understood what I would later learn to be the vestiges of racial segregation.
When it was time to move on from Head Start, my literacy and numeracy skills were advanced. Because Head Start taught my mother how to advocate for what was in my best interest educationally, she requested a meeting with the elementary school principal to discuss my beginning kindergarten, even though my birthday was after the registration cut-off. That meeting resulted in two additional opportunities. First, I started kindergarten at four years old. Second, the school principal offered my mother a job as a substitute teacher, which was her first job with benefits. This opportunity was a significant boost for our family that could not have happened had she been unable to attend and finish her studies.
Throughout my school years, I continued to excel. I graduated high school at 16 and started college at 17, intending to pursue an electrical and chemical engineering degree. Additional encounters and opportunities along the way helped me to identify a career path in accounting instead. I've always been skilled with numbers and learned that finance suits me well. Not long after launching my career, I merged my aptitude for numbers with my core belief in serving others by working in the public service, governmental, and nonprofit sectors. Now, as a result, my work is challenging and fulfilling. My first job was as a director of Finance and Human Resources for a Community Action Agency, which served Head Start children and families. I have had a successful career at various governmental and nonprofit programs with Head Start in multiple regions and states for over 16 years. And, in 2020, I joined Lutheran Family Services Florida as the director of Finance–yet another opportunity to give back to Head Start.
When I look at my path and my family's, I firmly believe that Head Start had a central role in where we are today. Head Start is a catalyst for changing mindsets, leading to opportunities that change lives.