The untiring voice that will not be quiet until every child has access to the Head Start model of support.
Advocacy is a pillar of early childhood education. Head Start staff instinctively advocate for their students, in their workplaces, and in their communities. NHSA's legislative and political advocacy advances the profession and the cause of our nation's youngest learners. NHSA's members and advocates work in every part of the preschool universe—from the classroom, to providing support to new and expecting families at home, to driving buses, and more—and NHSA has affiliate organizations in every state and region of the nation.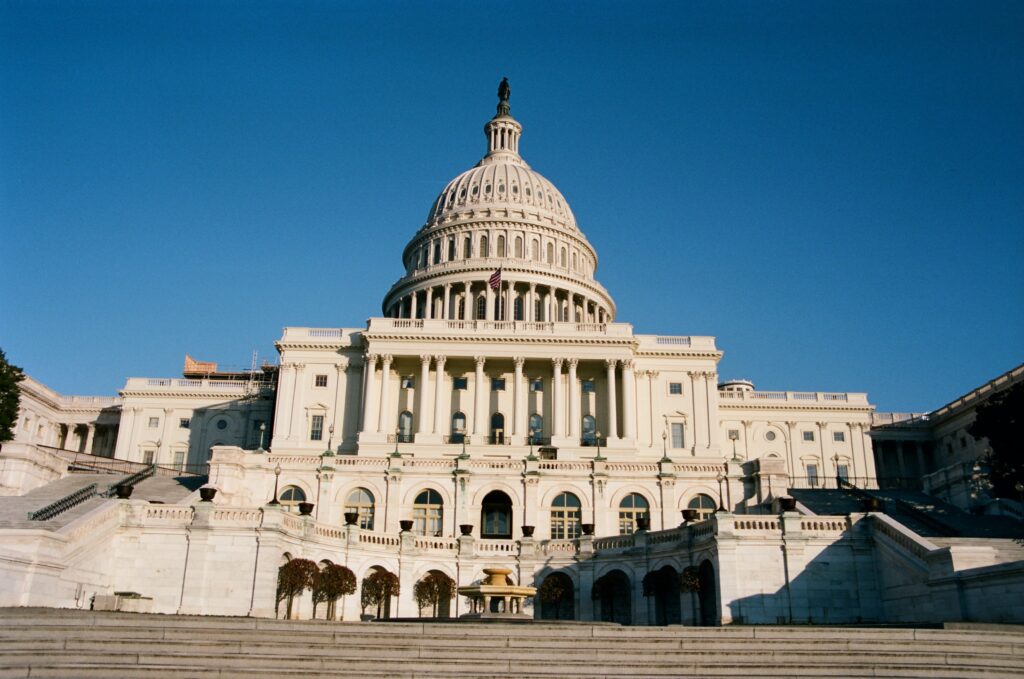 Ask Your Members of Congress to Support Head Start Workforce. Compensation for the early childhood workforce, including Head Start, ranks in the lowest 10% of professions. Low pay has caused an unprecedented turnover of Head Start staff and threatens the ability of Head Start programs to reach and serve the children who need us most.
Millions of infants and toddlers who qualify for Early Head Start cannot access it due to limited resources and a lack of awareness. They are counting on us to act. We hope you will join us to help Early Head Start rise in communities all across this nation.
Explore the Latest Resources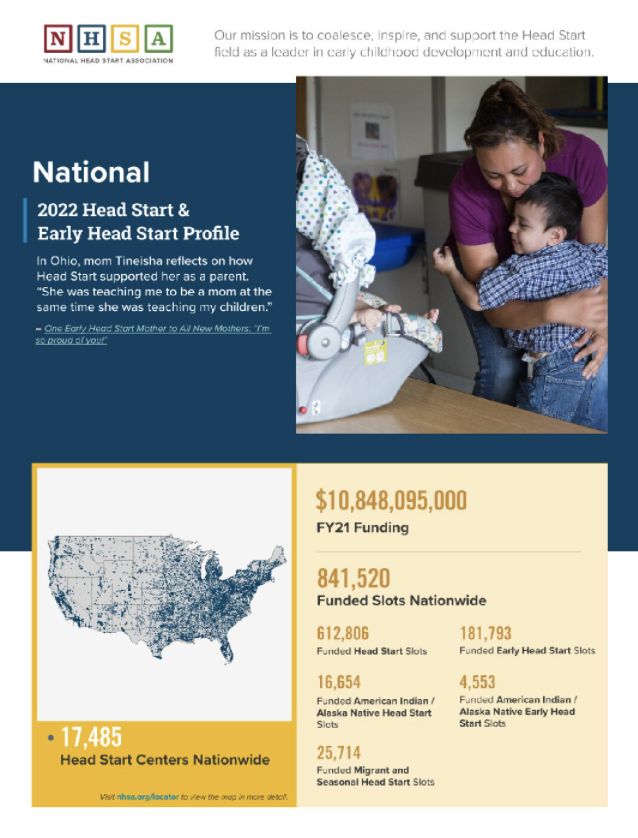 Head Start's Model: Nationwide, Comprehensive, Multi-Generational Click on your state to download your state's Head Start Fact Sheet or explore Head Start locations in detail. In the six decades since Head Start's founding, we have reached a new milestone: 37 million children have been served. From early math and reading skills, to confidence and resilience, Head…
Early Head Start (EHS) combines full-day care, home visiting, health services, and family support, helping states meet important goals for pregnant women, infants, toddlers, and their families. There is a 500,000 slot gap between funded EHS slots and Head Start slots. Closing this gap will require more federal investment and targeted state efforts to accelerate…
Find Your Elected Officials
Public Policy and Advocacy News
While Congress is steering support toward American households, the reconciliation proposal ultimately fails children and families.
Sign-On Letters
NHSA regularly leads and joins letters to those in positions of power requesting that they take action.
Federal Register Comments
NHSA files written submissions on issues related to Head Start in the Federal Register.
Congressional Testimony
NHSA routinely provide testimony to the Senate and House committees of Congress.