1303 Process: Recommending Changes
Over the past several months, we have consistently heard about the many challenges programs face when they request to use federal funding for renovation, purchase or construction of facilities (aka the 1303 process). After several weeks of research and discussions, NHSA is pleased to send a report "Building a Stronger Head Start: Recommendations for Improving the 1303 Process" to OHS Leadership which outlines NHSA's recommendations about how to improve the 1303 process.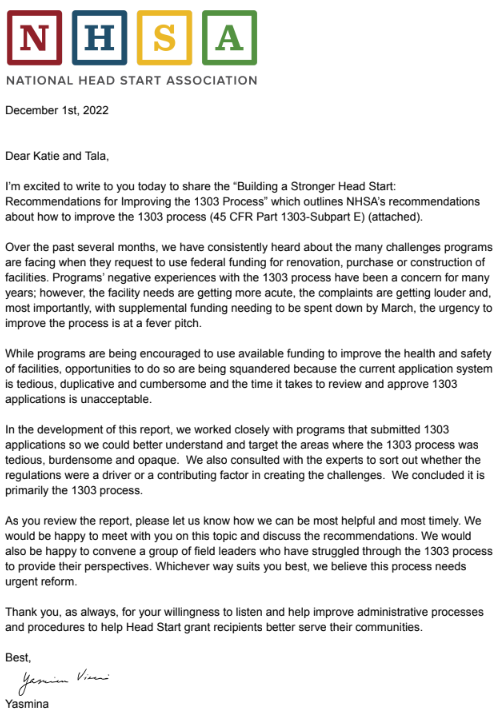 We will continue to follow and work to improve this process. We will keep our community updated as the progress continues. Thank you for your feedback!