Vision Screening Resource
This vision screening resource is a recording of the "Vision Screening in 2023" presentation provided by Plusoptix. Preschool vision screening helps identify vision problems at an early age where treatment and prevention from the potential of life-long vision issues is still feasible. Directors will learn how to easily implement the vision screening process at their centers, while staff will learn vision screening methods. All viewers, including parents, will have a much better understanding of the vision abnormalities to look for in the preschool setting.
Vision Screening Resources:
Contact Information:

Tammy Johnson, MPH
615-308-2527
t.johnson@plusoptix.com

Recording: "Vision Screening in 2023 – Everything you need to know!"
Presenter: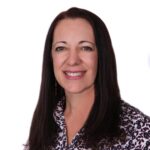 Tammy Johnson, Director of Program Development at Plusoptix Inc., has implemented, directed, and trained others to run large-scale vision screening programs for more than 20 years. After working in the ophthalmology department at Vanderbilt University, she then worked for the Lions Clubs International Foundation in the establishment of 18 preschool vision screening programs throughout the US. Contact Tammy directly!
Vision Screening in 2023 is Sponsored by: