Webinar: The Why, What, and How of HS2EHS Enrollment Slot Conversion
Converting enrollment slots from Head Start to Early Head Start (HS2EHS) is the process of shifting funding from services for Head Start preschool-age children to Early Head Start services for pregnant women, infants, and toddlers. This kind of change requires strategic planning. This webinar recording brought together panel of knowledgeable guests to discuss the challenges and the opportunities related to conversion.
Resources:
The Federal Approval Process Slide Deck
---
Moderator: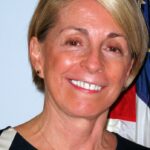 Ann Linehan, Senior Advisor, NHSA and Former Deputy Director of the Office of Head Start
Ann Linehan recently retired from her position as the Deputy Director of Office of Head Start (OHS). Ann served as Deputy Director since 2011 and prior to the Deputy position, she held senior management positions in OHS for 15 years overseeing Program Development, Quality Assurance and Program Operations. Ann's leadership has been instrumental to improving program performance and increasing federal and local accountability. Ann began her federal career in 1992 in Region I as the Head Start Regional Program Manager responsible for Head Start programs in New England. Before joining the federal government, she was the Executive Director of a non-profit agency for nearly a decade that provided Head Start and Child Care services in eight communities in Massachusetts. Ann began her career as a special needs teacher for medically fragile children. She holds a BS in Sociology and Psychology and a Masters in Education from Boston State.
---
Speakers: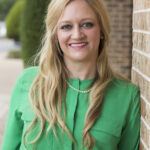 Karanae Duane, CPA, Chief Financial Officer, Childcare Associates
Karanae Duane is the Chief Financial Officer at Child Care Associates with over 17 years' experience in the nonprofit industry. Most recently, she served as CFO at the James L. West Alzheimer's Special Care Center in Fort Worth, Texas. She also has over 10 years of audit experience at Whitley Penn LLC, including an international secondment with Nelson Wheeler in Adelaide, Australia. Karanae is a member of the American Institute of Certified Public Accountants, the Texas Society of Certified Public Accountants, and a past member of the Financial Executives International and Fort Worth Chamber of Women Influencing Business. She received a B.A. from Texas Christian University in Fort Worth Texas and is a Certified Public Accountant (CPA). Karanae was a 2016 CFO of the Year nominee and the 2020 40 under 40 recipient by the Fort Worth Business Press.
---
Michelle Boatright, Chief Program Officer, CAP Tulsa
Michelle Boatright is the Chief Program Officer at CAP Tulsa.  She joined the agency in 2003 and currently oversees all departments offering direct services to families. Michelle manages several support departments and a statewide program operated by the agency, and serves as CAP Tulsa's Early Head Start/Head Start director. During her tenure at CAP Tulsa, Michelle has served in a range of roles spanning fundraising, strategic planning, family recruitment and intake, home visiting, asset building and work readiness initiatives, public benefit screening, and two-generation program design. In 2006, when CAP Tulsa was first selected to implement a new statewide program aimed at improving the quality and quantity of services available to at-risk children ages birth through three, Michelle helped lead the effort to launch what became the Oklahoma Early Childhood Program. Prior to joining CAP Tulsa, Boatright was the executive director for a domestic violence services center in central Oklahoma and also served as a child advocate for the organization. She is an Oklahoma State University graduate and has worked in the non-profit sector for the majority of her career.
---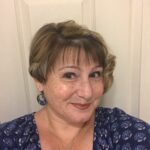 Larissa Zoot is a Program Operations Manager for the Office of Head Start, coordinating the work of the OHS central office Program Operations team, and supporting the work of the OHS Regional Offices.  Larissa has served the Head Start community since 1999 in many Federal capacities: Regional Program Specialist, Early Head Start Liaison, Review Team Leader, Project Officer for a national TA center, Program Analyst, Trainer, and collaborative problem-solver and contributor.  Larissa is proud to be a part of the Head Start community and feels especially fortunate to be in the position of supporting professional and procedural development for staff of the regional offices, who in turn ensure timely funding, helpful guidance, and accountability among grantees so that vulnerable children and families receive quality services in quality environments provided by well-trained, well-supported staff.