Webinar: Setting the Record Straight
Setting the Record Straight on OHS Procedures and Timelines
As we listen to local leadership, we are hearing lots of concerns about inconsistencies and a lack of transparency related to critical procedures and timelines. We heard you!
Now, we have created the opportunity for OHS to set the record straight. Please join NHSA as we host an important discussion with Heather Wanderski, Program Operations Division Director, and Stephanie Gordon, Director of School Readiness Grants, who oversee all Head Start/Early Head Start program and fiscal operations.  
The goal of this webinar is to equip attendees with the most accurate and updated information about program and fiscal policies, procedures and timelines.
Presenters:
Heather Wanderski is the Program Operations Division Director for the Office of Head Start. Her division provides leadership and support to Regional Offices and is responsible for planning work, implementing administration priorities and developing strategies to carry out legislative initiatives and national goals to improve the effectiveness of Head Start and Early Head Start programs. Since 2004, Heather has served in multiple roles within the Office of Head Start including Program Specialist, Supervisory Program Specialist and Regional Program Manager.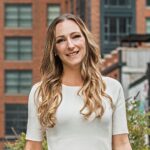 Stefanie Gordon is the Director of the School Readiness portfolio of grants for the Office of Grants Management (OGM.) Her portfolio directly administers, manages, provides financial stewardship, and technical guidance to the Office of Head Start and Preschool Development Birth to Five grants. OHS has the largest real property portfolio in ACF, and the School Readiness portfolio is responsible for managing encumbrances and calculating Federal interest. Since 2007, Stefanie has served in multiple roles and regions within the Office of Grants Management including Grants Management Specialist, Lead Grants Management Specialist and Grants Management Officer in Regions 2, 6, 9 and Disaster Assistance.
Moderator: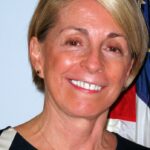 Ann Linehan, recently retired from her position as the Deputy Director of Office of Head Start (OHS). Ann served as Deputy Director since 2011 and prior to the Deputy position, she held senior management positions in OHS for 15 years overseeing Program Development, Quality Assurance and Program Operations. Ann's leadership has been instrumental to improving program performance and increasing federal and local accountability. Ann began her federal career in 1992 in Region I as the Head Start Regional Program Manager responsible for Head Start programs in New England. Before joining the federal government, she was the Executive Director of a non-profit agency for nearly a decade that provided Head Start and Child Care services in eight communities in Massachusetts. Ann began her career as a special needs teacher for medically fragile children. She holds a BS in Sociology and Psychology and a Masters in Education from Boston State.