Webinar: Tackling Challenging Behaviors
In this webinar, we will share three innovative approaches to the classroom environment. These strategies not only mitigate challenging behaviors, they significantly increase delightful interactions!
Join our experts as they share how to make transitions a meaningful part of your day; how to use movement to increase focus; and how to inspire the desire to behave well.
Presenters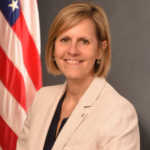 Dr. Deborah Bergeron, served as director of the Office of Head Start from 2018-21. From 2019-21 she broadened her leadership as director of the Office of Early Childhood Development in the Administration for Children and Families. Known as "Dr. B" to former students and teachers, she spent three decades in pre-K–12 public education as a classroom teacher and school administrator. She currently serves as deputy director for Community Engagement and Innovation at the National Head Start Association.
Hayes Greenfield founder of Creative Sound Play and the Greenfield Method (TGM), is a professional musician and teaching artist who has been teaching young people since 93. He's taught TGM in Detroit with the PNC Bank Grow Up Great Initiative, consulted at Bank Street Head Start, has led professional development workshops and created programs for special needs high school students and teachers for the New York City Dept of Ed. Hayes has taught Applied Saxophone at Teacher's College, Improv Camp at Lehman College, and has performed internationally with his interactive Jazz­-A-­Ma-­Tazz, music/performance/workshop program. He has been recognized by New York University with their 2005 Jazz Educators Award, and his family CDs "Jazz­-A-Ma-Tazz" and "Music for a Green Planet" have received critical acclaim and many awards.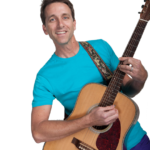 Nick Young has been sharing the joy and enrichment of interactive music and movement with children for over 30 years. Nick began his career as a preschool teacher. After witnessing the social, emotional, and educational benefits of interactive music in early childhood, Nick created The Young Music Company—a mobile music school for preschoolers that brings music into the lives of thousands of children every year. Nick has presented his dynamic music and movement workshops at hundreds of conferences, conventions, and institutions. In 2016, Nick created the PlayMotion Music, music and movement curriculum and teacher training program to empower teachers to bring the magic of music and movement into their classrooms.
Sponsored By