Webinar: Snapping our fingers for SNAP
In early May, The Department of Health and Human Services (HHS) announced that children who qualify for Supplemental Nutrition Assistance Program (SNAP) are now considered eligible for Head Start.
This webinar is a special response that significant change in eligibility that will further Head Start's ability to prioritize services to children and families who need it most.
You will have the opportunity to hear from 2 leaders in the field, Kathy Vega and Stacey South-Corner Director, as they share their early success in implementation of the SNAP eligibility.
Speakers: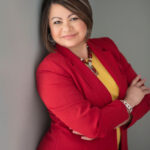 Kathy Vega, Associate Executive Director at RCMA
Kathy Vega is the Associate Executive Director for RCMA in the state of Florida. She has been employed with RCMA for 33 years and was introduced to RCMA when she was a former migrant farmworker who enrolled her children in the program. Kathy has held different capacity roles, primarily in direct services at the center level, and in the last seven years has moved into the upper management level.
Stacey South-Corner Director, Admissions & Recruitment at CAP Tulsa
Stacey South-Corner serves as the Director of Admissions & Recruitment for CAP Tulsa, a community
action agency located in Tulsa, OK. Stacey has been with CAP Tulsa for 13 years and began her journey as an Administrative Assistant with the Early Childhood Program. Soon after joining the agency, she was promoted to Manager of Enrollment Services. Her experience with Head Start ranges from overseeing ERSEA, PIR, Policy Council, Quality Assurance, and the agency's Interpretation & Translation team.