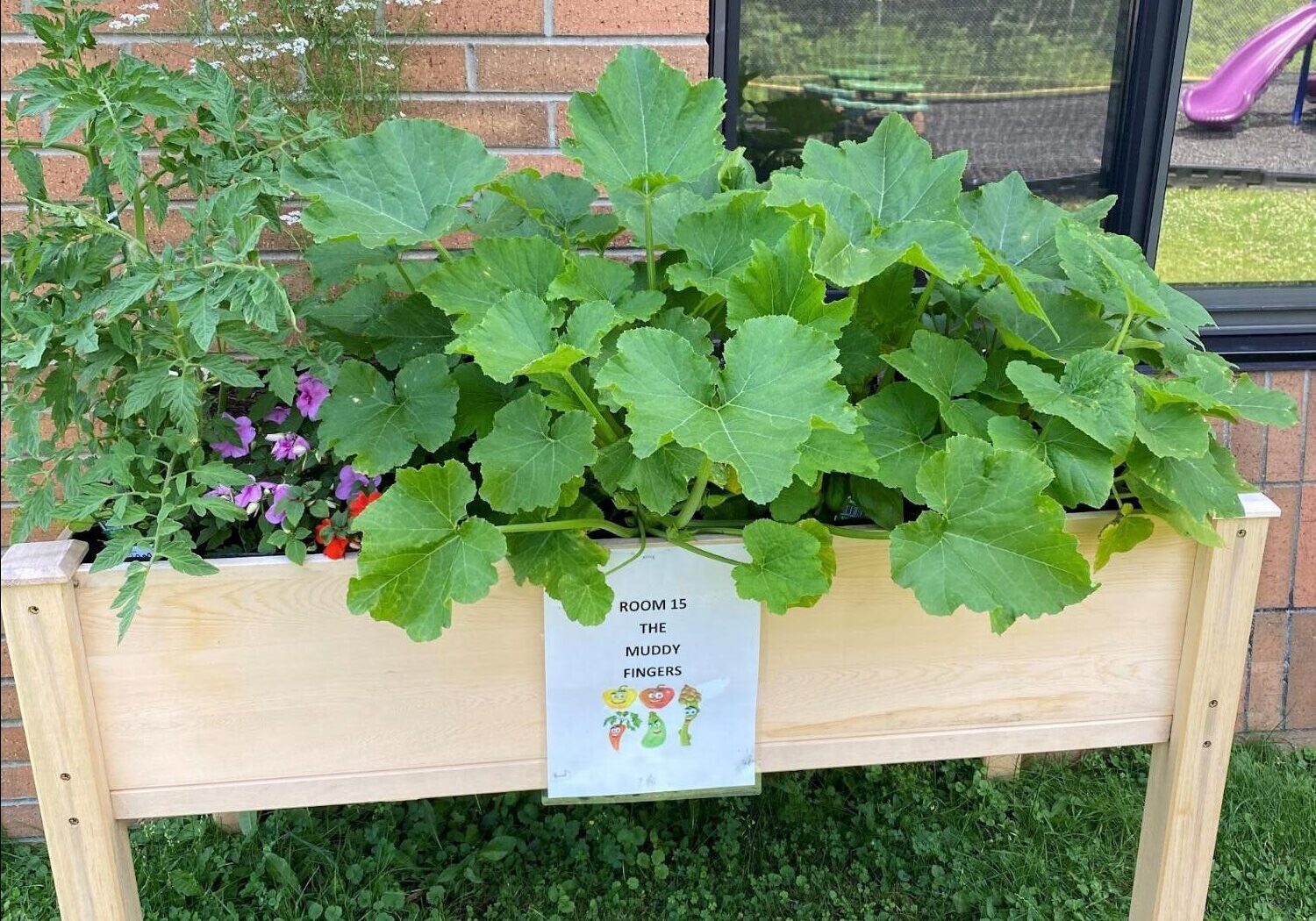 Raleigh County Community Action Association (RCCAA) in Beckley, West Virginia has used its grant to build raised garden beds for each of its classrooms. "Each classroom picked a theme and designed a garden around that concept," RCCAA shared. "In April, students started seedlings as a learning initiative. Students watered and cared for the seeds while learning about how food items start out as seedlings and grow into thriving plants."
"By May, it was transplant time. Head Start kids transplanted seedlings outside into raised beds and were given the responsibility to water and maintain the beds." Now, the children are enjoying the fruits of their labor! Families were invited to RCCAA for a harvest day, learning about and sampling all their children planted, including strawberries, lettuce, and more.
Children at Taconi Head Start work in the Herb and Vegetable Garden and sample green onions
New gardens are also well underway at Taconi Head Start in Ocean Springs, Mississippi. With the help of community partners from the Jackson County Master Gardeners and Daughters of American Revolution, Taconi Head Start planted three types of gardens in May: The Sensory Garden consists of rosemary and sage plants, where children can touch the plants and enjoy the smells; The Butterfly Garden, which consists of butterfly bushes and red salvia to attract butterflies in front of the school; and The Herb and Vegetable Garden where they planted basil, garlic, green onions, radishes, and tomatoes.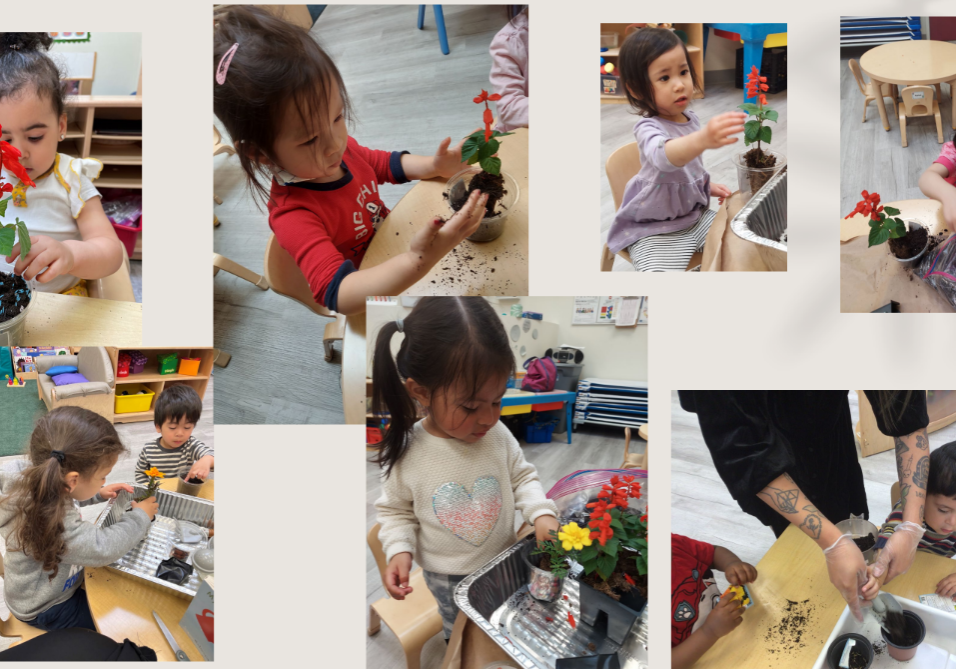 The Maternity Care Coalition in Paoli, Pennsylvania also introduced children to gardening education this spring. "Some of our goals with this grant are to have children be able to eat the fruits and vegetables we grow, to send home spices and recipes to families, and to incorporate gardening into our curriculum," they shared. Having prepared their outdoor space for a new garden and introduced children to gardening concepts in the classroom, they are well on their way to achieving these goals!
The benefits of gardening are infinite and The GroMoreGood Initiative makes garden grants, garden kits, educational curriculum, and garden training available to Head Start programs with the goal of creating more edible gardens for young children and their families. We can't wait to see what else this year's grantees will do!