Fall Garden Storytime Recording
Teachers, you can use the interactive story recording and supplement with the following Fall Garden Storytime resources:
Presenters:
Noel Nicholas (she/her) is the Educational Content Manager for KidsGardening, where she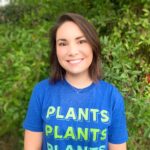 co-develops original educational materials designed to help kids play, learn and grow through gardening. She holds a BA in Creative Writing from University of Southern California, where she developed a passion for informal education while teaching poetry at 32nd Street School/USC Magnet. Prior to joining KidsGardening, Noel worked as a Museum Educator at the Natural History Museum of Los Angeles County, developing and delivering educational programs for diverse, multi-generational audiences, and managing the museum's Storytime Live program. In her spare time she teaches in the school garden at Third Street Elementary in Los Angeles.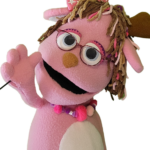 Pinky Jackalope (she/her) is a Motivational Associate with NHSA. She loves to learn new things, and to share them with her Head Start and Early Head Start friends! Pinky's favorite fruit is a banana, and her favorite vegetable is the snap pea. Pinky loves watching flowers and herbs grow in container gardens.
Sponsors: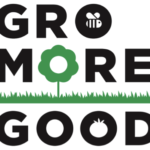 The GroMoreGood initiative makes garden grants, garden kits, educational curriculum, and garden training available to all Head Start programs with the goal of creating more edible gardens for young children and their families. The initiative also supports the creation of green space projects—land that is partly or completely covered with grass, trees, shrubs, or other vegetation—as an option for children and the community to learn.