Recording: Speech & Language Developmental Milestones (A Bilingual/Multilingual Perspective)
Speech & Language Developmental Milestones (A Bilingual/Multilingual Perspective)
This learning session explored the speech and language developmental guidelines from a bilingual speech-language pathologist. This event was led by bilingual speech pathologist Emily Vincent, who explained receptive and expressive language, speech sound development, the benefits of bilingualism, and more. Attendees engaged in a rich discussion and were able to ask questions at the end of the presentation.

Resources:
A special thank you to our presenter:
Emily Vincent, M.S. CCC-SLP is a bilingual/bicultural (Spanish-English) speech-language pathologist. She has been working with families and children for many years providing therapy,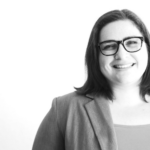 diagnostic, and consultation services through Early Intervention, public and private preschools including Head Start and Early Head Start, as well as elementary schools. She began life after college as a Head Start preschool teacher, then later as a Disability Specialist for Early Head Start and Head Start while attending graduate school to become a bilingual speech-language pathologist. When she not is conquering tele-therapy or google docs with her incredible and diverse caseload, she can be found hanging out with family in the mountains or the beach, in a bootcamp class or reading a novel.