Recording: Effective State-Level Policies
Effective State-Level Policies to Strengthen the Early Years
The prenatal to age 3 period is the most sensitive and rapid period of development. Children who experience safe, nurturing, and loving environments are placed on trajectories toward optimal growth and learning, yet many families face substantial challenges during these years. Grounded in the science of the developing child and based on comprehensive reviews of the most rigorous evidence available, this session shares 11 policy solutions that help foster the nurturing environments infants and toddlers need to thrive and that reduce longstanding disparities in opportunities and outcomes among racial and ethnic groups and socioeconomic statuses.
Resources for Effective State-Level Policies:
A special thank you to our presenter: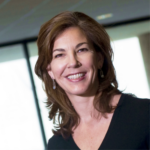 Cynthia Osborne, PhD is a Professor of Early Childhood Education and Policy in the Department of Leadership, Policy, and Organizations at the Peabody College of Education and Human Development at Vanderbilt University. She is also the founder and executive director of the national Prenatal-to-3 Policy Impact Center, an academic research center that translates the science of the developing child into state level policies with the strongest evidence base of effectiveness. She was an appointed member of the National Academies of Sciences, Engineering, and Medicine's Committee On Building An Agenda To Reduce The Number Of Children In Poverty By Half In 10 Years and is currently serving on another NASEM committee, Exploring the Opportunity Gap for Young Children Birth to Age 8. Osborne holds a Ph.D. in demography and public affairs from Princeton University, a Master in Public Policy degree from Harvard University's Kennedy School of Government, and a Master of Arts in education from Claremont Graduate University.