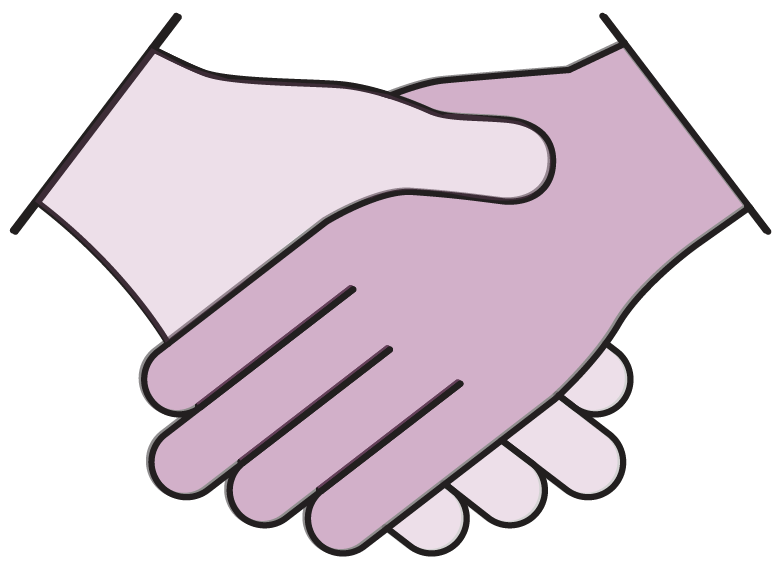 Family Service Certification
This certification provides Head Start family service staff with a chance to demonstrate skills that support family engagement and wellbeing.
Head Start programs partner with families in achieving their own goals and supporting their children's holistic development. The Family Service Certification is designed to test family service staff's skills in competency areas that align with Head Start's mission and the expectations of the Head Start Program Performance Standards (HSPPS).
To earn this certification, candidates will be required to complete a portfolio demonstrating their understanding of twelve essential competencies. For each competency, candidates will be asked to provide written responses that detail the knowledge, skills, and abilities needed to fulfill family services objectives in Head Start. You can find an example of an activity you will find within a competency in the corresponding tab.
Although this opportunity is designed to be demonstrative rather than instructive, candidates will have exclusive access to industry experts throughout the experience. There will be weekly, interactive, live coaching sessions hosted by experts who will share answers to common questions and best practices in early childhood education.
The portfolio will take approximately 40 hours to assemble and is a great asset to the candidate's transcript. Upon completion, the portfolio will be scored by an NHSA-assigned reviewer (noted below) to evaluate the candidate's knowledge and skills related to the HSPPS for family services. The review process can take up to two months.
To make this experience meaningful to the whole program, NHSA recommends that programs assign a mentor to help guide candidates through the process. View our Mentor's Guide to Supporting Certification Candidates to learn more. Please note the candidate's current job supervisor will be required to sign off on the final portfolio.
Start Date: On-Demand
Course Level: Intermediate
Requirements/Prerequisites:
Head Start Basics is suggested before taking this certification program. It provides a good overview of how to interact with the HSPPS and a module on parent and family engagement.
While no specific experience is required, a minimum of 6 months in your position is strongly recommended. The certification does not include instruction.
Target Audience: Support Services

Meeting Times: Coaching is provided through weekly live Q&A sessions with an assigned reviewer.

Completion Timeline/Duration: Four months for portfolio completion and two months for review and final grade.
Head Start Alignment: This course supports programs in meeting standard 1302 Subpart E—Family and Community Engagement Program Services of the HSPPS in which a program must "integrate parent and family engagement strategies into all systems and program services to support family wellbeing and promote children's learning and development."
Example Activity for Portfolio
Includes
---
Online, Self Paced Content
Live Coaching with Reviewer
4 Months Acces to Course Online
Digital Badge
Certificate of Completion
24/7 Access to Transcript
Recognition at NHSA's National Conference
This program trains early childhood education professionals to coach families and practitioners working with children on best...
Policy Council Basics provides an overview of Head Start's structure, helping parents grow as leaders and decision-makers.
The largest national conference devoted to all things Head Start, NHSA's annual conference brings our community together...
NHSA's annual Parent and Family Engagement Conference is the only national event that focuses on how Head...
What learners are saying...
"This was a great credential, it makes you really think of all the things that as a family service provider you do for all the families on your caseload." 
- Yomaira Robles-Vazquez, Head Start Of Northeastern Nevada
"I have learned a lot from completing the Family Service Certification. I had to research throughout my experience several competencies but in the end, it taught me a lot about our program."
- Misty Brown, MountainHeart Community Services, Inc
"It has been a pleasure taking this credential class. It enhances my tools to become a better social worker and be able to put more effort when working with my families."
- Alie Fabius-Jean, East Orange Child Development Center
Get exclusive discounts, news, and more by subscribing to The Academy newsletter.