Mental Fitness Course: Unwinding Anxiety with CBT and Mindfulness

Anxiety is one of the most misunderstood emotions, but it can be our greatest teacher if we know how to harness its power. Join our 6-week workshop to learn the signs, symptoms, and manifestations of anxiety in your life and how to break the cycles of worry and fear to heal your mind and body.
During the workshop, you will learn: 
The nature and purpose of stress, fear, and anxiety
Its definition and role in your life
The anatomy and science behind anxiety
Mind-Body Anxiety Reduction Strategies to find your well-being again
The power of treating anxiety using cognitive behavioral therapy and mindfulness
Presenter: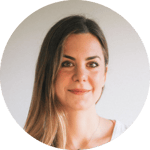 Tara Achkar, Mental Fitness Coach Starling Minds
Starling Minds is a 24/7, confidential, digital mental health program for stress, anxiety, and burnout, to the Head Start community for free through NHSA membership. Fun Fact: With Starling Mental Fitness, Head Start staff improve their anxiety scores by 64%.