Tackling Challenging Behaviors with HEART
In this Tackling Challenging Behaviors (with HEART) webinar series, we will share innovative approaches to building a positive classroom environment. These strategies not only mitigate challenging behaviors, they significantly increase delightful interactions!
Join our experts as they share how to develop strong trust with the children in your care. You will learn:
how to use music and movement for joy, fun, and increased focus;
turn transitions into meaningful parts of your day;
how to inspire the desire to behave well;
and so much more!
Tackling Challenging Behaviors with HEART: respect is a cornerstone of classroom management. Join us to learn how demonstrating respect through words, tone, and body will help any child to choose positive behaviors.

Head Start Behavior Experts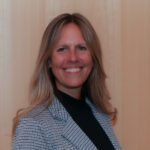 Dr. Deborah Bergeron served as director of the Office of Head Start from 2018-21. From 2019-21 she broadened her leadership as director of the Office of Early Childhood Development in the Administration for Children and Families. Known as "Dr. B" to former students and teachers, she spent three decades in pre-K–12 public education as a classroom teacher and school administrator and currently serves as deputy director for Community Engagement and Innovation at NHSA.
Ron Shuali, M.Ed. has been called the "Messiah of the Mind", the "Behavior Master" and the "Bad Boy of Early Childhood." His laughter filled keynotes, workshops and assemblies are always full of eye-opening experiences as audiences have multiple "Ah-HA!" moments. He is the creator of the internationally acclaimed Yogarate and Behavior Mastery systems. Ron holds a Master's of Education specializing in Early Childhood, is a best-selling author, motivational speaker, and most importantly…He is funny. His background of martial arts, yoga, reiki, professional wrestling and improv creates hilarious and educational experiences focusing on mindfulness and connecting with fellow humans and their inner-child.