Tackling Challenging Behaviors with OPPORTUNITY
In this Tackling Challenging Behaviors webinar series, we will share innovative approaches to building a positive classroom environment. These strategies not only mitigate challenging behaviors, they significantly increase delightful interactions!
Join our experts as they share how to develop strong trust with the children in your care. You will learn: 
how to use music and movement for joy, fun, and increased focus;

turn transitions into meaningful parts of your day;

how to inspire the desire to behave well;

and so much more!
Tackling Challenging Behaviors with OPPORTUNITY: everyday you have time when you need to engage the whole group of children in your care. Join us to learn how the Good Thinking strategy can engage everyone, even the distracted ones, and how using sound (and silence) can establish clear expectations and set boundaries.
Head Start Behavior Experts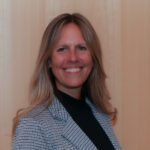 Dr. Deborah Bergeron served as director of the Office of Head Start from 2018-21. From 2019-21 she broadened her leadership as director of the Office of Early Childhood Development in the Administration for Children and Families. Known as "Dr. B" to former students and teachers, she spent three decades in pre-K–12 public education as a classroom teacher and school administrator and currently serves as deputy director for Community Engagement and Innovation at NHSA.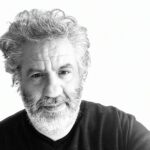 Hayes Greenfield is the founder of Creative Sound Play and the Greenfield Method. He is a professional musician and artist who has taught with the PNC Bank Grow Up Great Initiative, consulted at Bank Street Head Start and led professional development workshops and programs for the New York City Dept of Ed.