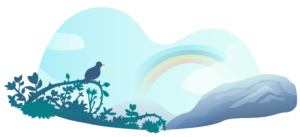 Wellness Wednesdays with Starling Minds
Mental health and wellness is a top priority for NHSA. This 30-minute live program is hosted biweekly by Tara Achkar from Starling Minds. Head Start staff (and their families) will gain a deeper understanding of how breathwork and meditation can be used as a powerful tool to balance your energy and ground yourself.
Relax your nervous system and calm yourself.
Boost your energy and become more alert.
Improve your concentration and mental focus.