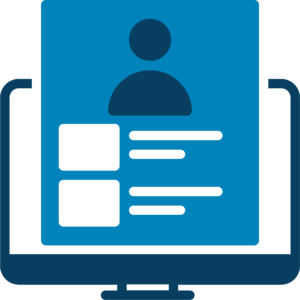 Building Your Digital Portfolio with NHSA
NHSA can help you showcase your education, professional development and professional achievements with our new Digital Portfolio! Join us to learn how you can build and utilize your portfolio!
NHSA is proud to announce the creation of a Digital Portfolio especially for its membership, which will bring professional recognition directly to you – at no cost!
NHSA's Digital Portfolio stores all of the professional development (PD) you complete within NHSA and all of the PD you complete outside of NHSA. Whether you complete a course, credential, attend a webinar or conference, this easy to access, easy to share resource will be at your fingertips to showcase that work. Join us for this exciting webinar as we launch the Digital Portfolio and help you showcase your professionalism. 
Moderator:
Presenter:
Matt Marinsek is a Senior Manager of Marketing and Design for the National Head Start Association, where among various key projects, schedules, designs, and formats data and marketing emails for the organization's various messaging to the field, helps compile the Digital Portfolio for The Academy, and more. Prior to joining NHSA, Matt worked for various companies and industries serving in marketing and leadership capacities, and served key leadership roles in non-profit leadership development organizations during and after his undergraduate time at New Mexico State University. Matt enjoys brushing up on the latest tech trends, and teaching others how the latest innovations in digital technology can enhance others' careers and lives.