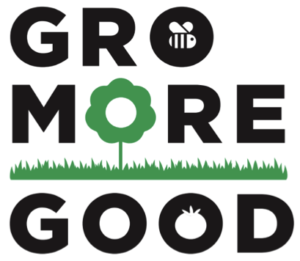 GroMoreGood Webinar: Learning from Head Start Gardeners
Join us to hear first-hand experiences and practical gardening tips from fellow Head Start gardeners and educators. This webinar will include program spotlights, detailed below, from three of our GroMoreGood Head Start Garden Grant winners and from educators participating in the Junior Master Gardener's Learn, Grow, Eat & Grow Early Childhood Program. We hope their garden tales will inspire you to start a new or expand an existing garden program this spring.
Murray Head Start
Murray Head Start utilized grant funds to launch a STEAM (Science, Technology, Engineering, Arts, Mathematics) gardening project entitled "Get Your Grow On" that was sent to every enrolled Early Head Start and preschool/Head Start child. STEAM kits included herb container garden kits and related parent/child activities; in addition, a website was introduced to families in these kits that included informational videos about germination, local Farmers Markets, nutrition and gardening resources available at the public library, family engagement, and a cooking lesson. With the assistance of several community partners, the project was a huge success, impacting nearly 1,200 children!
Bi-County Community Action Programs, Inc.
Because of the GroMoreGood Grant initiative, Bi-County Community Action Program's Head Start classroom has been able to create, and continue to build our indoor and outdoor garden opportunities. It has allowed their program to create new community partnerships, all with the goal of getting more children and families involved and educated on the benefits of gardening. From fresh produce at meal times, to new gardening books and activities, the GroMoreGood Grant planted the seed for this new garden project to blossom into something spectacular.
Chicago Commons Association, Nia Family Center Garden
The GroMoreGood Grant enabled Chicago Commons to design and install a new garden at our Nia Family Center. The garden included edible vegetables and a sensory garden with herbs and flowers. Every part of the gardening process, including eating the food we grew, was educational. Children were engaged through food experiences, nutrition, science, math, social-emotional learning and language development. We are looking forward to continuing this program year after year with children from Head Start, Early Head Start and program staff.