The Head Start and Early Head Start workforce is in crisis. In response, NHSA has put together the Head Start Workforce Development Hub. The Hub is a comprehensive resource, set up to provide real solutions and support the development of a national workforce pipeline for Head Start and Early Head Start programs. 
Our goal? Help with recruitment and retention of high quality staff.
The Workforce Development Hub
Invest in Entry-Level and In-Service Training
The Child Development Associate (CDA) Pathway is designed for educators working in the following settings: 1) preschool; 2) with infants and toddlers; 3) family child care; and 4) home visitor environments. In addition to meeting the Council for Professional Recognition's coursework requirements, this training provides learners with everything they need to know to succeed in Head Start. With the right support, candidates can complete these excellent training modules in just four months!
Upon receiving the CDA credential, candidates will also receive six credits toward a bachelor's degree in Early Childhood Education from National University. Candidates can complete the training on-demand or have access to the full pathway. Which program is right for you? Explore the options.
NHSA is exploring options to bring mentors and mentees together nationally, so that programs may learn from one another. As part of this effort, NHSA will launch eMentorMatch, a site for NHSA members to find mentors and build relationships. That platform will have something for everyone: 
Program-Level members of NHSA will have access for all employees

Retired Head Start staff with Individual or Lifetime memberships can join as mentors

New directors can find seasoned directors to learn from and aspiring leaders can match with someone who can show them the ropes
Curated Resources to Support Key Components Needed for Innovative, Successful Responses to the Early Learning Staffing Crisis
This program guides candidates through the entire CDA credentialing process. The self-paced coursework gives learners the flexibility to study on their own schedule while dedicated faculty provide one-on-one coaching and additional support to ensure all of our learners complete the entire CDA program.
Engage Unique Populations
The Workforce Hub Steering committee includes a work group that is exploring pathways for high school students to enter the early childhood profession, potentially through career and technical programs and dual credit offerings. The work group aims to identify a scalable model and develop a pilot program that can serve as a national example for high schools to follow.
Head Start can be a great landing spot for someone new to the U.S. New Americans have also been good recruits into the Head Start workforce. CDA preparation and other training can provide an onramp to career development. However, there are challenges to working specifically with a population that is new to the country, possibly learning English or less familiar with the English language and adjusting to new customs. Creating specific programs for refugee and immigrant populations would provide supports that are unique in this circumstance, and The Hub is dedicating resources to identifying solutions such as translation services or training delivered in multiple languages. This aspect of The Hub is in its beginning phase and will be evolving over the next year.
For many years, Head Start has been providing parents a unique opportunity for training and employment. Many current Head Start staff started out as Head Start parents. Creating training programs, particularly CDA training programs for cohorts of parents specifically, will allow parents to learn alongside other parents and create strong, meaningful relationships. The Hub is working on establishing national parent cohorts for the CDA that includes all of the coursework, coaching, and administrative support necessary to successfully complete the CDA in about four months.
Recruitment and Retainment Campaigns
Finding the right candidates (or the right new position!) shouldn't be a full-time job. There's a better way for Head Start agencies and job seekers to find each other and make that perfect fit. Benefits include: targeted advertising exposure; easy listing management; automatic notifications when job seekers match your criteria; and NHSA member discounts! Visit careercenter.nhsa.org to learn more.
The National Head Start Association Digital Portfolio is a personalized digital space where early childhood professionals can store all their professional accomplishments, from credentials and certifications to professional webinars, conferences, and NHSA membership. Staff can then share their portfolios with their Head Start programs' human resource offices to verify skills required for employment and promotion.
The NHSA Digital Portfolio is a personalized space where early childhood professionals can store all their professional accomplishments.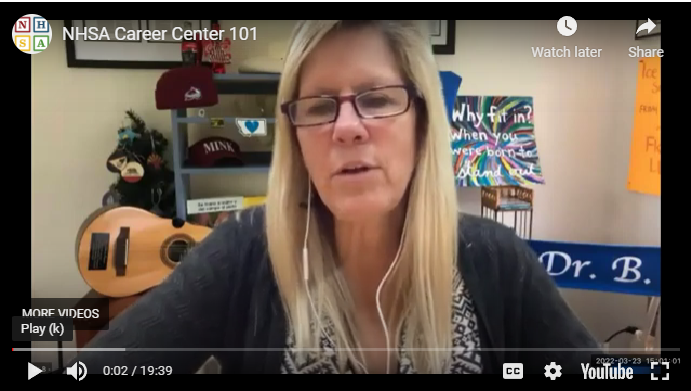 NHSA's Career Center offers professional services to help employers and job seekers hire and manage careers for long-term success.
Created with support from the W.K. Kellogg Foundation, the Language Playbook helps Head Start advocates have more effective conversations.
Every year, NHSA hosts six conferences to bring together Head Start thinkers and doers across a wide range of roles to help share new ideas. We're joined by prominent academics, educators, researchers, scientists, technologists, activists, innovators, and more! It's a great opportunity to learn and network with peers.
The Academy at NHSA is Head Start's home for professional learning and is open to everyone who works in early childhood. The rich content is grounded in the Head Start Performance Standards, and the human-centered approach engages staff as they hone skills, expand knowledge, and increase in confidence. Academy+ is a new way of accessing high quality professional learning all year long through a subscription model. 
Explore courses by role in our Course Catalog:
NHSA is proud to announce their partnership with National University to develop a new early childhood bachelor's degree that has been developed specifically for Head Start. The degree is made up of five certifications, and includes nine credits for the CDA when CDA training is completed through one of The Academy at NHSA's CDA pathways. The next phase of this new partnership will consider graduate school pathways, focusing on leadership development. Learn more.

Every year, NHSA hosts six Head Start conferences to bring together thinkers and doers across a wide range of roles to help share new ideas.
Prepare for tomorrow's opportunities with practical tools, innovative strategies, and foundational standards and competencies taught by NHSA and leading experts in early childhood education.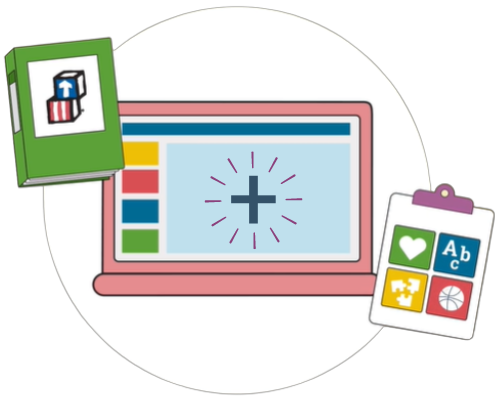 Prepare for tomorrow's opportunities with practical tools, innovative strategies, and foundational standards and competencies taught by NHSA and leading experts in early childhood education.
Prioritize Staff Wellness
Head Start and Early Head Start staff are better able to provide the care and nurturing children need to thrive when their own wellness needs are met. Staff wellness is so important that the Head Start Standards mandate creating wellness strategies that promote both physical and mental health for staff (Standard 1302.93). NHSA has two innovative tools that can reduce stress and increase well-being:
Starling Minds Mental Fitness

: A self-guided digital program that is available 24/7. It's immediate, private, and tailored for Head Start staff (and their families) through NHSA membership. In three simple steps a day, you can proactively build daily habits that will help you better manage stress, anxiety, burnout, or depression and take control of your life and wellbeing—on a phone, tablet, or computer.

Check it out

.
Financial Wellness: Financial stress is the most common and persistent form of stress Americans face, and also a key driver of staff turnover. To confront this challenge, The Academy at NHSA created

Financial Wellness Essentials

and

Path to Financial Wellness

in partnership with

the Beans

. Available live and on-demand, these courses support the Head Start workforce's Money + Life Balance so staff can focus on what they love.
NHSA is collaborating with the Friedman School of Nutrition Science and Policy at Tufts University to create and test a wellness program for Head Start teaching staff. The research team is specifically looking into the factors that influence staff's health and weight management behaviors and engagement in health and wellness activities at work, in order to ensure they develop a program that will best support the physical health of staff. While this work is ongoing and the intervention is not yet available, we're looking forward to supporting staff's physical health (and the potential cost-saving benefits to program budgets!)
Financial Wellness Essentials supports your entire program with one year of effective financial care. Learners will be introduced to the principles of Money + Life Balance, build their own cash flow plan using a hands-on, evidence-based technique called Visual Financial Planning, receive one year of access to The Beans financial care app, and have access to monthly office hours with trained financial professionals.
This course consists of one self-paced learning module that lays the groundwork to break free from financial stress and one live workshop where your staff will create their own visual financial plan. All participants will be mailed a personalized kit with materials necessary for the workshop.
Research is clear. Retaining staff requires focus on establishing a healthy workplace environment. When staff feel supported and welcome and safe in their workspace. The Hub is partnering with Dr. Ellen Galinsky at the Families and Work Institute to develop an assessment program that will be able to identify strengths and areas for growth. This opportunity for Continuous Quality Improvement is key to staff retention.
Starling Minds Mental Fitness is a self-guided digital program that is available 24/7. Take control of your life and wellbeing—on a phone, tablet, or computer.
NHSA is partnering with Tufts University to conduct a research study to better understand the current health and wellness practices of Head Start and Early Head Start teachers and assistant teachers.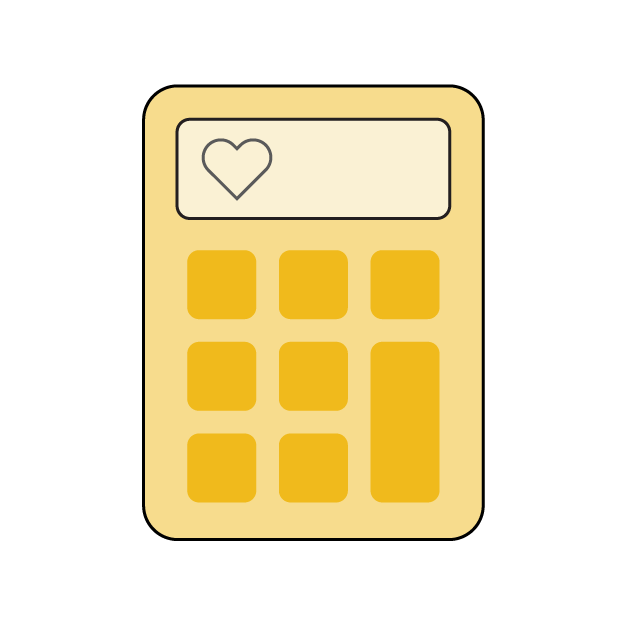 This Financial Wellness course introduces money smart strategies for the Head Start workforce so staff can focus on what they love.